[7]

essentials
A luxury aromatic designed to appeal to both Men and Women
[7]

essentials

is the proprietary aroma of the lavender edition of

s

hhh.

...s

h

ampoo | s

h

ower | s

h

ave
Seven varieties of lavender from all over the world make up this luxury, soothing, proprietary essential oil blend.

$20
3waybeauty:
*a drop or two in your bath

*car or room diffuser
You may also add a drop or two (you decide the potency) to distilled water in an atomizer and use as a room or linen spray, or as a refreshing spritz for face and body on a hot summer day - store in the refrigerator for an extra cool treat! Great for travel as well.

[7]

essentials

is free of parabens, gluten, phthalates, mineral oils, petrolatum, synthetic dyes, preservatives, artificial fragrance and coloring. All packaging is 100% recyclable.

Design, packaging and manufacturing, Minnesota.

As with any product, don't eat or get in eyes and if irritation occurs discontinue use...duh.

2.5 ml
Isn't beauty fun?
™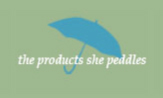 StormSister Spatique® LLC ©2005-2013
|
Press Release